Xiaomi laittoi pari viikkoa sitten jakoon Oreo-päivityksen yhtiön hyvin suositulle Mi Box -laitteelle, mutta tänään päivityksen jakelu on lopetettu siinä ilmenneiden vakavien ongelmien vuoksi, asiasta kerrotaan Xiaomi.eu -foorumilla. Päivityksen jakelua jatketaan heti kun korjauspäivitys on saatu aikaiseksi.
Jakeluun laitettu Oreo-päivitys on ollut Mi Box -käyttäjien mukaan täynnä vikoja, jotka vaikuttavat laitteen käyttöön. Ongelmia on ollut muun muassa Wi-Fi-yhteyksien sekä sovelluksien toiminnan kanssa. Alla on englanniksi kaikki tähän asti havaitut ongelmat ja bugit, joita päivityksen mukana on tullut.
Artikkeli jatkuu mainoksen jälkeen
---
Refresh Rate not working
Auto resolution switching not working
Can't install anything from Aptoide TV
Google Android Oreo OS bug where Ethernet appears to be slow to connect after boot up
Double pressing the remote Back button on the Home Screen does not Shortcut to ATV Android settings as would be expected
OTA TV De-interlacing (using AMLogic MediaCodec) is still half motion and mpeg2 picture quality is blocky if used with Kodi Krypton/Leia PVR's or the TvHeadend Live Channels App
AAC 5.1 not working on plex ( video not smooth at all ! ) ( AC3 is working fine )
Need to force dolby to get partial passthrough on plex
Audio non-functioning after long standby
Box non-responsive after long standby
Remote intermittent issues with pairing, including microphone
Mic button on remote triggers only global search/assistant and cannot be remapped to app search
NTFS and exFAT not recognised [PARTIALLY FIXED IN INTERNAL BETA 06.07.2018]
The Archos Media Player, VLC and v3.7.0 MrMC Apps appear to be able to read NTFS Hard Drives
Slower WiFi data transfer rates and WiFi dropouts reports by some users vs the previous Marshmallow Firmware. [BROADCOM DRIVER ISSUE]
Slow AC WiFi speeds [BROADCOM DRIVER ISSUE]
DD+ Netflix & other Apps like Kodi – bitstreaming audio dropouts, especially when used with WiFi only.
No 5.1 Netflix audio if you use a Dolby Digital only HDMI connected audio receiver, even tho the Mi Box is Dolby Audio Licensed.
ASIX & Realtek chipset based USB3 > Gigabit LAN adapters appear to work only if you use DHCP on your home router.
Bug reports submission: When APP crashes window to report bug or close APP is missing in Oreo
Bluetooth Sync (Pairing with 3rd Party peripherals is not working well e.g. MYMobile RKGAME4th gamepad)
YouTube APP, rewinding videos leads to APP crash and boot loop
White DOT artifact (https://github.com/wrxtasy/LibreELEC.tv/blob/master/projects/Odroid_C2/initramfs/platform_init#L35) (https://xiaomi.eu/community/threads/oreo-update-screen-artifacts-now-appearing-non-stop.44745/) (https://xiaomi.eu/community/threads/weird-stuck-dot-left-of-the-screen.44730/)
Netflix intermittently choppy playback
DTS Sound not working with Kodi
Kodi issue for Dolby and DTS compatible receivers disappeared now only option is Number of Speakers and Passthrough (used to show: Dolby Digital (AC3) capable receiver; Dolby Digital Plus (E-AC3) capable receiver; DTS capable receiver; TrueHD capable receiver;DTS-HD capable receiver on MM)
Sound decoding for any sound format just shows as PCM on the Receiver (used to show Dolby, Dolby +, ProLogic II, DTS Sound, ATMOS on MM)
After disconnecting AndroidTV remote app from phone the on screen keyboard never appears unless the box is reset
Unofficial remote 'OK' button is opening context menu for APPs on home screen instead of opening the APP directly
FLAC files with VLC from the USB drive, sound jitter issue with Music Player and Google Play Music
Volume issue with Creative T30 wireless speakers : only the 4 lowers volume levels change the volume, at the 4th level, the sound max is already at its maximum. After the 4th level, sometimes it goes up, and goes back to previous level, but without changing the effective volume on the speakers.
Decoding problems with audio stream (mp2) in android livechannel
USB LAN adapter not recognised / working (https://xiaomi.eu/community/threads/mi-box-oreo-ota-update-mi-usb-lan-adaptor-stop-working.44710/)
Youtube – all Videos have a green screen though Audio is fine [ISSUE FOUND AFTER UPGRADE TO 1st INTERNAL BETA]
Tällä hetkellä Xiaomin kerrotaan työstävän kovaa vauhtia korjauspäivitystä, joka tulee saataville pian kaikkiin Mi Box -laitteisiin.
Lähde: Xiaomi.eu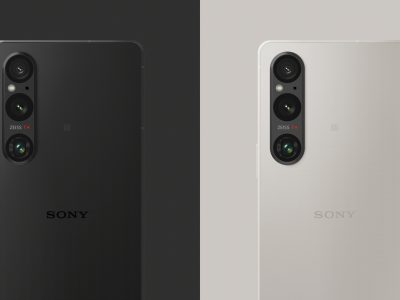 Sony
Sony on tänään kertonut aloittaneensa Android 14 -päivityksen jakelun. Aluksi päivitys on saatavilla Xperia 1 ...
Samsung
Samsung on aloittanut Android 14- ja One UI 6.0 -päivityksen jakelun Suomessa ja monissa muissa ...